Add to my collections
Harmony and balance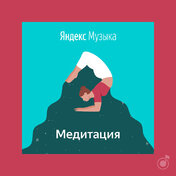 Meditation course "Harmony and Balance" from FITMOST and Yandex Music. Lessons will help you relax, turn off obsessive thoughts and just enjoy the moment "here and now." Choose lessons based on your request today. Meditations are conducted by Irina Romanova, a teacher at the Yoga Room yoga studio.

Download collection

(107.18 Mb, ZIP)
Rate a collection. [1.00]
Songs 1-7 of 7

- Урок 1 — Наблюдаем за дыханием

(10:24, 192Kb/s)

- Урок 2 — Останавливаем навязчивые мысли

(09:08, 192Kb/s)

- Урок 3 — Концентрируемся на благодарности. «Внутренняя улыбка»

(11:29, 192Kb/s)

- Урок 4 — Метта медитация. Найти свой основной ресурс

(12:54, 192Kb/s)

- Урок 5 — Почувствуйте своё тело

(12:39, 192Kb/s)

- Урок 6 — Спокойствие и мир внутри

(10:12, 192Kb/s)

- Урок 7 — Находимся в моменте здесь и сейчас

(10:52, 192Kb/s)
You may like this

Sound of the sea

Understand themselves

Developing awareness

Binaural music for meditation

Binaural music for study
Harmony and balance
Listen to the collection Harmony and balance in high quality, absolutely free. You can listen to the whole collection, or separately song by song. In addition to Harmony and balance of the collection, you can find any other one by following the link and get information with the already collected collections and collections of tracks, songs and music.
Recommended
Social Networks

@muzmo
muzmo.org © 2009-2021